Dams are crucial man-made resources for meeting the electricity needs as well as the year around requirement of water, by means of the storage of rainfall water. Indian has made a gigantic progress in every domain in the last few decades, prior independence and building dams as well as reservoirs is the one which is even not left unturned. India is third ranked country after China and USA for holding a large number of water reservoirs and dams. With approx 4710 large dams, India is the world's most prolific dam builder in the world.
Along with being highly advantageous resources these dams also mete out as excellent tourist attraction for the country. Here are some of the largest dams in India, which plays imperative role in our country's irrigation and Agricultural needs.
5 Biggest Dams in India, Which Are Proud Of the Country
Tehri Dam – Biggest Dam in India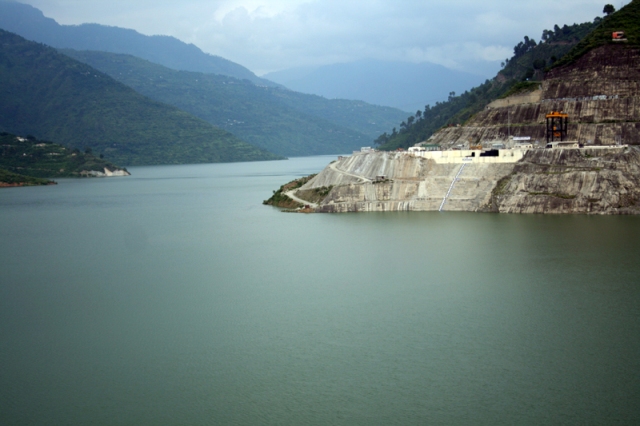 Height: 260 Meters
Length: 575 Meters
Installed capacity: 1000 MW
Reservoir Capacity: 2,100,000 acre .ft
Located on the Bhagirathi River near Tehri in Uttarakhand, the Tehri Dam is 260 meters high and is the primary dam of Tehri Hydro Development Corporation LTd. Tehri, the high rock and earth fill embankment dam is the highest dam in India.
Nagarjun Sagar Dam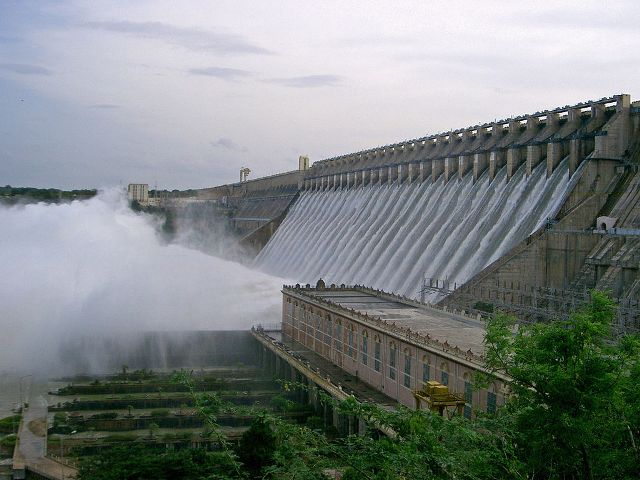 Height: 124 Meters
Length: 1,450 Meters
Installed Capacity: 816 MW
Reservoir Capacity: 9,371,845 acre. Ft
Build across the Krishna River, Nagarjun Sagar Dam is considered as the largest masonry dam in India. Completed in 1969, the gigantic Nagarjun Sagar Dam stores 11,472 million cubic meters in its reservoir and accomplish irrigation purposes to a large distance. In addition to this the scenic beauty of the dams works as an additional perk.
Hirakud Dam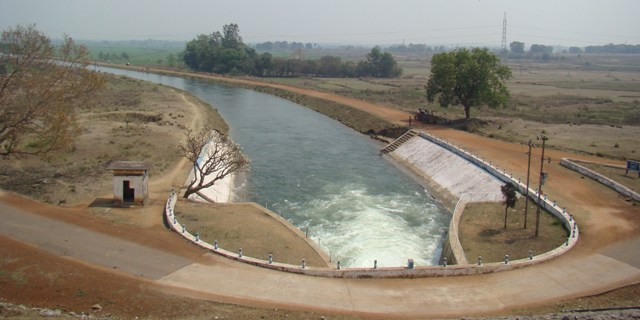 Height: 60.96 Meters
Length: 25.8 KM
Installed Capacity: 307.5 MW
Reservoir Capacity: 4,779,965 acre. Ft
HiraKud dam is considered as the longest dam in the world with 26 km of length. The dam is used for irrigation as well as power generation and holds two observation towers named Gandhi Minar and Nehru Minar. Hirakud dam is an excellent multipurpose project which is the upshot of earth, concrete and masonry.
Sardar Sarovar Dam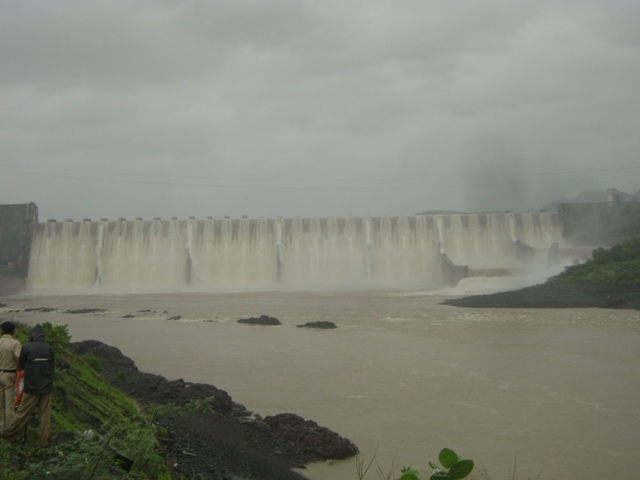 Height: 163 Meter
Length: 1,210 Meter
Installed Capacity: 1,450 MW
Reservoir Capacity: 7,701,775 acre. Ft
Build over the Sacred Narmada River, Sardar Sarovar Dam embraces a height of 163 meters and benefits four major states M.P., Maharashtra, Gujarat and Rajasthan. Sardar Sarovar Dam is also known by the name 'Narmada Dam' and is the largest dam of Narmada valley project. Presently Sardar Sarovar dam is the largest water resource project of India with a government approval of raising its height making it the highest dam in India and second largest one in the world.
Bhakra Nangal Dam, Biggest Dam in India with Lash Green Natural Beauty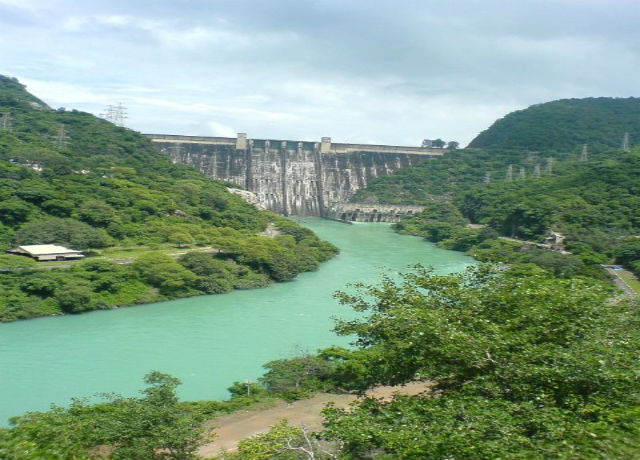 Height: 226 Meters
Length: 520 Meters
Installed Capacity: 1325 MW
Reservoir Capacity:  7,501,775 acre. Ft
Build across Sutlej River of Himachal Pradesh, Bhakra Nangal Dam is the Biggest Dam in India and the second largest in Asia. The dam is the pride of our nation with tremendous scenic beauty of Aravalli and Shivalik hills and it described as 'The Temple of Resurgent India' by the first PM.