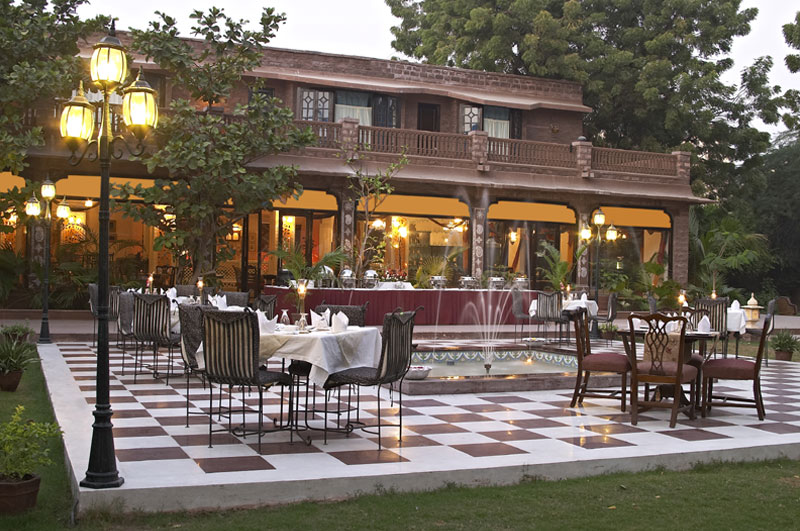 A perfect setup in the form of Ranbanka Palace, Jodhpur for the Honeymooners! It's the best setup for any couple to kick start their marriage life. With the mixture of heritage and fine living, the Rankbanka Palace offers several Honeymoon Package deals for the people looking to enjoy at one of the best tourists places in terms of heritage and hospitality.
With the availability of several Honeymoon Tour Packages, the couples are never short of options and any deal done will be always on the beneficial side of the Visitors. Built in 19277, the hotel offers a contemporary style of living and offers one of the most mesmerizing appeals to the couples.
Features at Ranbanka Palace, Jodhpur
With the Facilities in the form of the Organic food, Shopping for the traditional items, excellent dining options in the form of the Panchranga Restaurant, The Rajasthani Baithak, The Jodhana Lounge, the Ranbanka Palace offers one of the most prominent Jodhpur Honeymoon Packages at the best price.
Exotic Honeymoon at Ranbanka Palace, Jodhpur
One of the exotic places to enjoy the starting life, Ranbanka Palace is one stop destination for the cheap and most alluring Jodhpur Honeymoon Packages. The options to stay in deluxe room or the club Room at the cheap price with all the features intact makes it among the top choice for the Honeymoon Packages. Complementary couple massage along with the cultural performance during the evening time is among many, which couples are sure to avail during their stay at the Hotel. Private dinner options along with the full day sightseeing options given to the visitors are among some of the most notable features of one of the best Honeymoon Tour Packages in the form of the Ranbanka Palace, Jodhpur!
Have the stay at the Hotel and make the hotel a memorable part of most precious moment of your life!