International Yoga Festival, Rishikesh India 2014 March 1st – 7th 2014
The annual International Yoga Festival is organized by Parmarth Niketan Ashram in Rishikesh, India. Situated on the banks of River Ganga, Rishikesh (a.k.a. Yoga Capital of the World) is an ideal place to perform yoga & meditation. With its numerous temples, ashrams, and yoga institutes, the sacred destination lures various tourists seeking knowledge and peace. It is believed that mediation at Rishikesh can lead to salvation.
History of Rishikesh and its Yoga Connection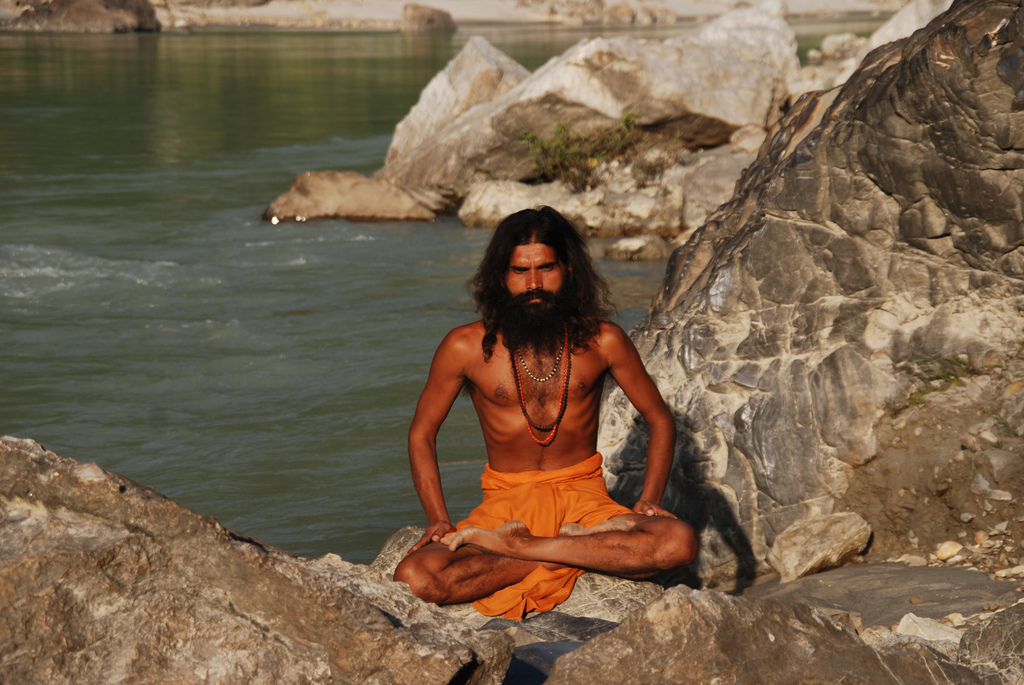 Rishikesh, a picturesque Indian town on the foothills of the majestic Himalayas, is globally known as the 'birth place of Yoga'. Sprawled across the banks of the divine River Ganges, this rustic habitation comes alive in the month of February/ March when Yoga Gurus, practitioners and enthusiasts from all over the globe flock down to participate in the International Yoga Festival. Organized annually by the Uttarakhand State Tourism Department, the International Yoga Week has gained immense popularity and patronage over the years. During this one-week Festival, you will have the opportunity to participate in over 60 hours of Yoga classes from world-class Yoga teachers practicing multiple styles of Yoga including Kundalini Yoga, Power Vinyasa Yoga, Iyengar Yoga and Kriya Yoga. Distinguished proponents of Yoga conduct sessions along the banks of the sacred river and speak about not just this ancient technique, but also the celestial unity of the mind, body and soul.
 Resources:
http://internationalyogaweek.com | http://internationalyogafestival.com
Where to Stay at Rishikesh
PreferTrip has partnered with EllBee Ganga View to bring exclusive offer for our yoga lovers. EllBee Ganga provides various yoga packages which provide a complete holistic experience for the mind, body and soul. To provide a complete Yoga Experience, we have partnered with renowned Yoga Gurus, and will provide guests the opportunity to practice the art form with the most veteran teachers, right in our hotel terrace, overlooking River Ganga.
Our Yoga classes would be held twice a day  – 6AM -8:00AM and 4:15PM – 5:45PM. We will teach a flowing sequence of postures interwoven with pranayama, mantra and concluding with relaxation and a brief meditation.
 Yoga Daily Schedule
06:00 – 08:30am    – Pranayama, Surya Namaskara, Meditation etc.

09.00 – 09.45am    – Breakfast

10:00 – 10:20am    – Vedic Chanting / Mantra Yoga

10:40 – 16:10pm    – Free for relaxation

16:15 – 17:45pm    – Yoga Asana Class

17:50 – 18:30pm    – Ganga Puja & Aarti

18:30pm onwards    – Free for leisure
Exclusive Rates for the International Yoga Week (All inclusive of Taxes) –
| | | |
| --- | --- | --- |
| Deluxe | Premier | Ganga Royale |
| Rs. 4000 | Rs. 5200 | Rs. 8500 |
At the time of arrival at the hotel, please provide valid photo ID at the reception 
[slideshow gallery_id="1″]
Rate Includes
Complimentary buffet breakfast
Free 24 hours Wi-fi  Internet
Complimentary Pickup from airport/ railway station (for Executive Suite & Ganga Royale only)
Welcome drink on arrival
Daily news paper
In room tea and coffee maker
Cancellation Policy
No cancellation fees will be charged if the booking is cancelled before 7 days of check-in date
Cancellation between 2 – 7 days – 1 night retention will be charged (Plus tax)
Cancellation 48 hours prior to Check In- 100% retention will be charged
Ellbee Ganga located at :
 {google_map} 355 Haridwar Road, Rishikesh 249201, India {/google_map}
 Tripadvisor Rating / Testimonials
"One of our best hotel experiences"
  5 of 5 stars Reviewed Oct, 2013

Our stay at this hotel was nothing short of perfect. The staff of the hotel is very courteous and always willing to help.The atmosphere that the hotel creates right from the time of check in makes you very comfortable and at ease. The rooms of the hotel are top-notch with all the modern amenities. The wi-fi connectivity of this hotel is great and the view simply breathtaking. The restaurant with the bamboo theme is quite artistic. Loved every bit of the stay at this hotel.

Review by: ajayanand09 @Tripadvisor

"Just Awesome…"
  5of 5 stars Reviewed December 23rd , 2013

Each and everything was just awesome about the hotel……
The view from the rooms towards the ganga river are just amazing.
Rooms are so nice, cozy, spacious.
The best part is that the fooding is juat mind blowing.

Its lovely to be there……

Review by: Prakhar1988 @Tripadvisor
For reservations or any booking question – email at gaurav@35.89.83.136 / [email protected]