The name Meghalaya, roughly translates into "the home of clouds" in Sanskrit. Did you know that Meghalaya is perhaps the very first Indian region to have a matrilineal system in the whole country. Amazing, isn't it? 
But apart from fun facts, statistical data and trivia, what else does Meghalaya have to offer? Well, tons of fun and adventure that's for sure! Take a look below at some of the most daring and fun things to do while you are in this heavenly little place:
Mawlyngot Trekking Trip: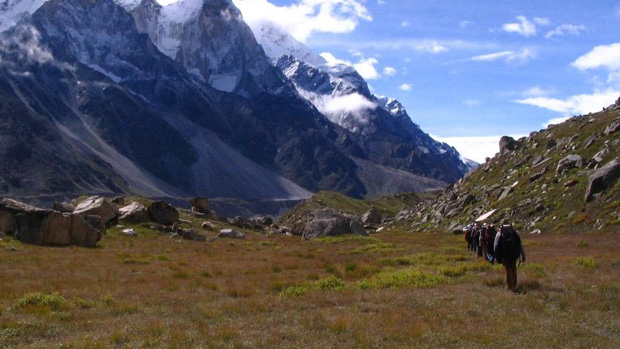 Not only do the people get to visit the beautiful little village, but also have a challenging hiking trip, that is sure going to make even the most expert of hikers, a little breathless. In the end, there is the lush and beautiful thick mix forest along the banks of the Um Song River where you can sit down, catch your breath and enjoy the natural scenery.
River Rafting: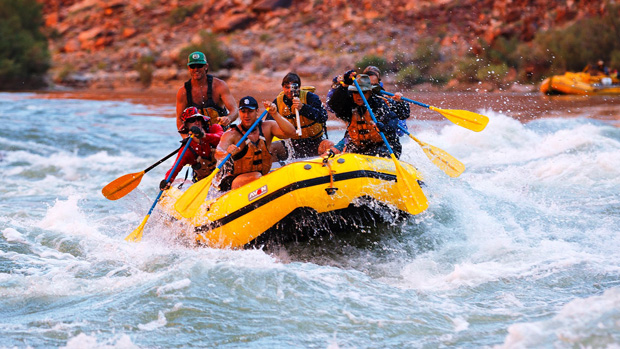 Any northeastern region is absolutely perfect for the adventure sports of river rafting, but Meghalaya seems to be particularly good because of its clean and fresh water, calming surrounding and all around tourism services. Ranikor is usually considered one of the best spots in Meghalaya to try out river rafting.
Forest Camping: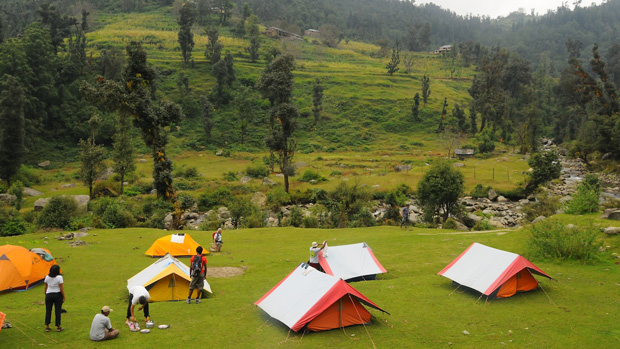 if you are one of those outdoorsy people who just love being in the lap of nature, away from the daily humdrum of technological monotony, then you have to give camping in Meghalaya a try. Since this place gets rich rainfall, the forests are dense, lush and absolutely beautiful, making them the ideal spot for a camping trip.
Waterfall Hoping: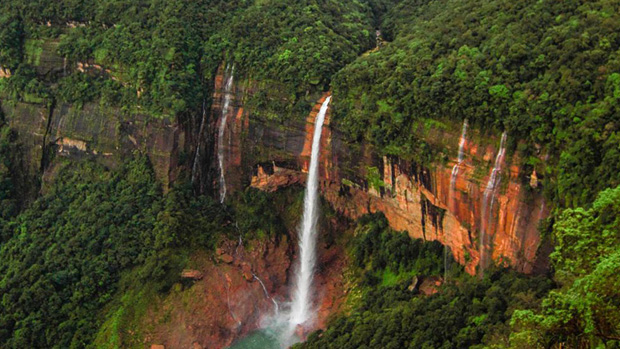 be warned, this is not for the faint of hearts. It takes a huge amount of courage and energy to try out this adventure sport, and extra precautions need to be taken for safety. Usually, places like Crinoline Falls, Sweet Falls etc., are considered best locations for this.
Rock climbing: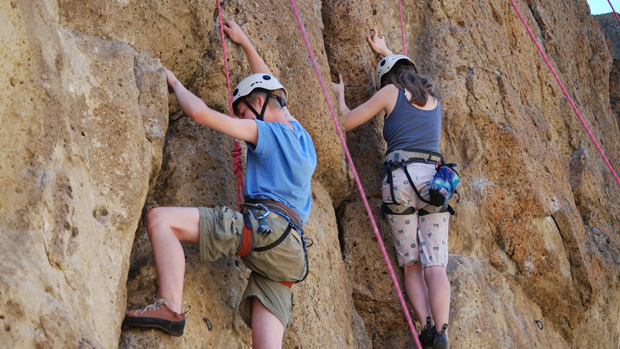 The fringe regions of Meghalaya, particularly those in and around the region of Shillong have some breathtakingly beautiful and steep rock formations, which offer ideal settings for the ones seeking to try out the adventurous sport of rock climbing.
 
One of the most widely loved and often visited tourist destinations in India, Meghalaya is a paradisiacal retreat for both the calm and quiet soul, as well as the adrenaline junkies looking for their next fix.