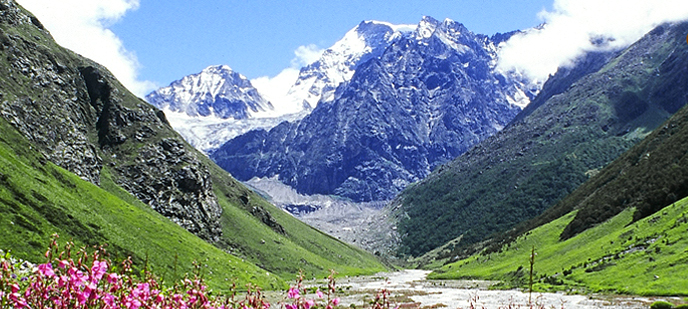 India has always fascinated millions from all around the world, from quite a long time. With the Country, India, full of many lovely places for the enjoyment, we have identified some of the Hill Stations for the ultimate experience of your life.
Nainital
Nainital, being the most famous among all lovers of Hill stations, it will be a surprise if someone doesn't know about it. Located in the Kumaon region of Uttrakhand, the place is the display of exquisite beauty and freshness.
Shimla
Famous among quite a large number of Tourists, the place is the capital city of Himachal Pradesh. The place, Shimla is quite famous for the ethic beauty and a perfect place for the display of the wonderful architectural exhibition.
Kullu
Yet another place of the same region of North India, Kullu is famously called as 'Valley of Gods'. With several mystical stories attached to this Hill Station, the place is just the perfect set up for the lovely vacations all around the year. The magnificent view of Himalayas fills the entire Hill Station with the everlasting pleasure and a feel of the heaven.
Manali
How can word 'Kullu' gets completed without 'Manali'. You will hear the word 'Kullu Manali' from almost all the Indians, denotes the inseparable attachment of these two Hill Stations. With the Manali and Kullu, both regarded as the Twin Sisters, almost all tourists have the visit to these places while they are on a trip to the Hill Stations during their vacations.
Mussoorie
Located amidst in the place of Uttrakhand, the Hill Station of Mussoorie, is just another beautiful addition to the list. The place also known as the 'Queen of Hills' is so alluring that even Ruskin Bond, can't escape it. In few words, Mussoorie can be described as the place of immense beauty with luring Hills and splendid backdrop.
From a long list of the Hill Stations in India, just sorting out top five is indeed, a hard task and quite painful to exclude many others of the same level.
Prefertrip.com is recognized as a very efficient growing platform to find such hotels which are termed as Preferplus hotels in the website. The various discounts and offers given by the different hotels are mentioned very clearly. Hotel Dayal in Udaipur, Hotel Pacific, Dehradun, Vista Hotel, Gurgaon, Hotel Pacific, Mussoorie and Hotel One Earth Royale, Mussoorie are some of few popular hotels in this sector. It provides excellent hospitality to its guests at a price you would be willing to pay. Email [email protected] / [email protected] for any bookings / questions.