Madhya Pradesh located in Central India, is also known as heart of India. It has very interesting history and various tourist places in Madhya Pradesh are famous. Are you planning to visit central India, if no then you should must. Here the atmosphere and weather is also good throughout the year. Summers are hot and winters are cool. You will find all sort of tourist place in Madhya Pradesh, weather it is historical place, ancient temples, wildlife centuries or hill station.
Some of the most famous tourist places in Madhya Pradesh are as follows which has been declared World Heritage Sites by UNESCO are as :-
In 1986, the Khajuraho Erotic Temples was declared. Khajuraho temples are the group of Jain and Hindu temples. Also famous for their erotic sculptures. These temples were found to build during Chandela dynasty. There are around 20 temples left, earlier there were around 90 temples in 12th century as researched. The temples are beautiful and very peaceful. Khajuraho is small village with around 20000 people residing there. Many hotels and resorts have been come up here.
In 1989, Sanchi, the Buddhist monument was declared. It is situated on the Northeast of Bhopal, the capital of Madhya Pradesh. Great Sanchi stupa was built by Ashoka. There is also an archeological museum along with many temples, stupa and monasteries. They all say about Buddhism. In one day, you can visit the place.
In 2003 the rock shelters of Bhimbetka was declared. It is an archaeological site located in Raisen District illustrating the early traces of human life. "Bhimbetka" means place where bhima, one of strongest pandav of Mahabharata used to sit. Some of the stone age rock paintings were also found which were indication of homo erectus. The paintings and carvings on stone expressed evidence of dance also. The place has plenty of natural resources too.
 Some of the other tourist places are as follows :-
Ujjain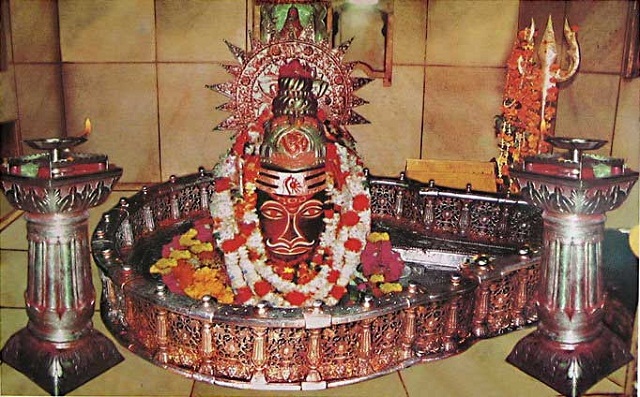 It is the city which lies on Tropic of Capricorn. Also one of the cities where kumbh mela is held after every 12 years. It has many Hindu temples and is famous for Mahakaleshwar Temple, which has natural Shiva stones. Ram ghat is near to it where it looks beautiful in evening when all candles light up in water.
Omkareshwar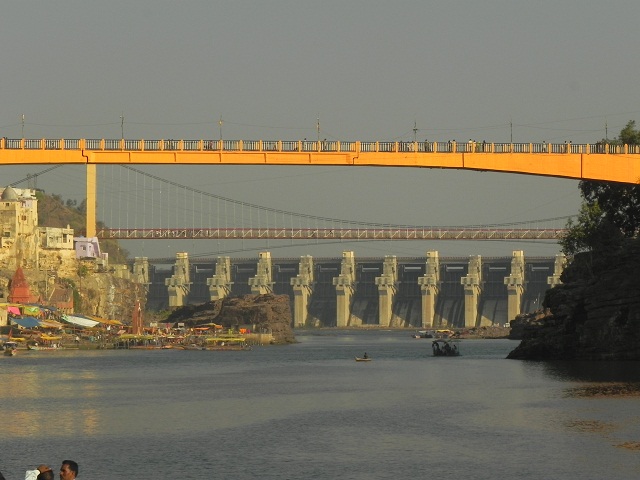 It is small town located on bank of river Narmada. It is named Om because as seen by Ariel view resembles shape of Om. It is holy place, famous for one of another Jyotirlingam. It is place to have fun in river side. In saavans, devotes travel by walking and reach there.
Maheshwar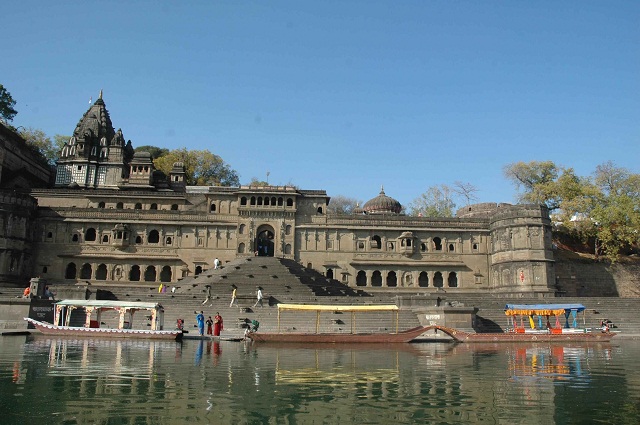 It is also small town and resembles like small Varanasi. It is also set along banks of river Narmada and had temple of Lord Shiva. It also has palaces and historical building where Holkar people used to live.
Mandav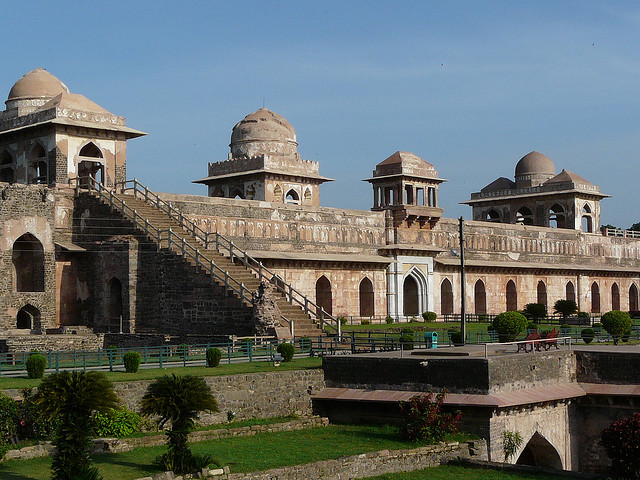 Mandav is a nice tourist place in rainy season. There are many lakes and palaces located in the small town.  In rainy season, the place is full of greenery. Jahaz Mahal which resembles like Jahaz /ship and Hindola Mahal who has sloping walls are very famous. Mandav is said to be home of Mughals.
Orchha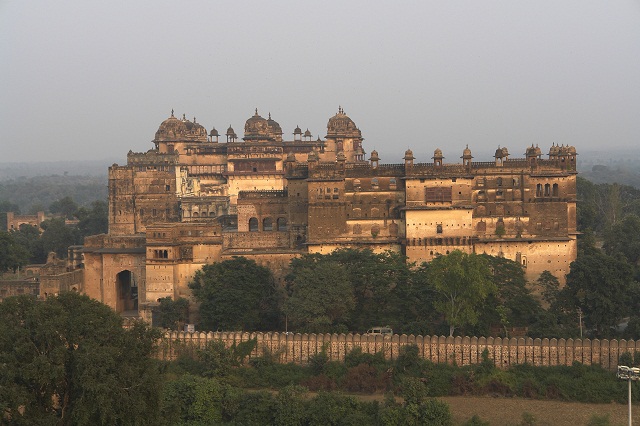 It has many palaces and temples, located on the bank of river Betwa. The place is very charming and peaceful. It has Jahangir Mahal which is the most impressive has mughal architecture when seen as panaromic view. Other historical palaces are orchha palace, lakshmi temple, chattris on bank of river.
National Park
Central India is also famous for its wild life reserve. The famous national parks are
Bandhavgarh National Park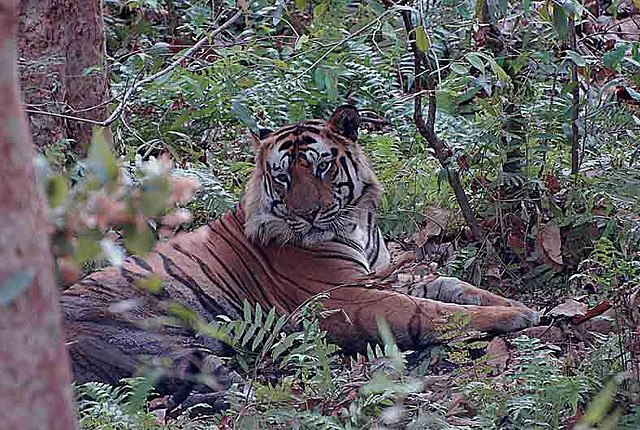 It has wild tigers reserved across rocky hill and green valleys. There is also an ancient fort. Along with tigers there are sloth bears, leopards, jackals, deers and many more wild animals seen.
Kanha National Park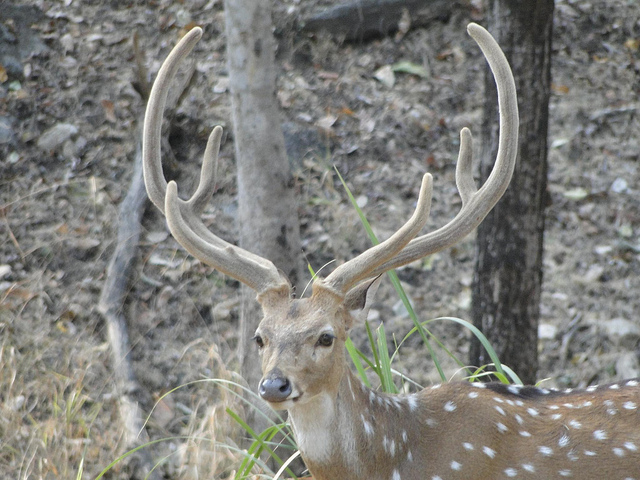 The forest is full of saal and bamboo trees, has lake and open grasslands also. It has variety of animals and birds. It is a great reserve place for many animals like deer, tigers.
There are many more places to visit but these are the most famous ones.